Curriculum Information
The curriculum is 'what' will be taught in our school. The Government has slimmed these requirements down to enable schools to add areas they feel children need for their development. At Gorton Primary School we deliver the International Early Years Curriculum and the International Primary Curriculum as part of our curriculum provision which is closely matched to the NC requirements. 
We will mix a rich cross curricular approach through the IPC to make learning fun, with discrete teaching of specialist subjects such as MFL, computing, PSHE, RE, Music and Physical Education. Our curriculum is designed to make sure it is accessible for those with disabilities or special educational needs.
For more information about our school curriculum please make an appointment at the school office to see the Principal Mrs Mangnall.
Our Curriculum
Maths
Power Maths is a UK curriculum mastery programme designed to spark curiosity and excitement and nurture confidence in maths. It is:
the only mastery programme perfectly aligned to the White Rose Maths progressions and schemes of learning.
written specifically for UK curriculum classrooms by leading mastery experts from around the world and recommended by the UK's Department for Education.
an enriched approach that cleverly combines interactive teaching tools, rich and quality textbooks and practice books.
a continuous and embedded approach to teacher support and professional development throughout.
built around a child‑centred lesson design that models and embeds a growth mindset approach to maths and focuses on helping all children to build a deep understanding of maths concepts.
click on the links below to see the Maths Yearly Overview for each year group.
Power Maths is the only mastery programme perfectly aligned to the White Rose Maths and the National Curriculum. Please click on the links below to see how Power Maths links to Development Matters and the National Curriculum.
English
At Gorton Primary School we use Literacy and Language for our English scheme of work. This complete literacy programme for pupils in Years 2 to Year 6 teaches children to read, write and discuss texts with maturity. The beautifully written stories and non-fiction texts are written by well-known authors to engage children in studying whole texts. We follow this method in Year 1 where our lessons are based on age appropriate quality texts by well known authors to support pupils in their reading and writing.
Please click below to see the English Overviews.
Literacy and Language is a complete literacy programme for pupils in Years 2 to Year 6 which teaches children to read, write and discuss texts with maturity. Please click on the links below to see how Literacy and Language links to the National Curriculum.
Phonics and Reading
Gorton Primary School currently uses Letters and Sounds to teach Phonics. However we will shortly be introducing Read Write Inc Phonics as our Phonics scheme of work.
At Gorton Primary School we recognise the importance of early reading and have chosen a phonics scheme that is rigorous and has a sequential approach helping to develop pupils' fluency, confidence and enjoyment of reading. Read Write Inc Phonics is a DfE approved scheme which looks at both reading and writing and ensures reading books are closely matched to the sounds learnt.
In Reading pupils learn the English alphabetic code: first they learn one way to read the 40+ sounds and blend these sounds into words, then learn to read the same sounds with alternative graphemes. They experience success from the very beginning. Lively phonic books are closely matched to their increasing knowledge of phonics and 'tricky' words and, as children re-read the stories, their fluency increases. Along with a thought-provoking introduction, prompts for thinking out loud and discussion, children are helped to read with a storyteller's voice.
In Writing pupils write every day, rehearsing out loud what they want to say, before spelling the words using the graphemes and 'tricky' words they know. They practise handwriting every day: sitting at a table comfortably, they learn correct letter formation and how to join letters speedily and legibly. Children's composition (ideas, vocabulary and grammar) is developed by drawing on their own experiences and talking about the stories they read.
For more information on Phonics or Reading at Gorton Primary School please click on the links below.
International Early Years Curriculum
The International Early Years Curriculum (IEYC) is an internationally researched curriculum for learners aged 2-5+years old made up of developed thematic units of learning to guide learning activities and experiences. The IEYC is designed around and driven by underpinning foundations that insure the curriculum remains learning focused and puts the goal of improving learning at the centre of what we do.
Why did we choose IEYC?
It uses international best practices, holistic enquiry and play-based approaches and covers all curriculum areas and the Early Years Foundation Stage: cognitive, personal, social and emotional development
It is flexible and works alongside the National Curriculum while offering the structure required to suit all teachers
It is designed around 8 Learning goals that we consider essential to children's learning and development
The learning units provided are based around exciting themes which capture children's natural curiosity
Assessment is done using observation and interactions by teachers, and children to achieve a holistic view on a child's development recorded and monitored by teachers regularly
International Primary Curriculum
Here at Gorton Primary School we provide a creative curriculum based around the International Primary Curriculum (IPC). The IPC is our International Primary Curriculum for children aged 3 – 11 years old. It is a comprehensive, thematic, creative curriculum, with a clear process of learning and specific learning goals for every subject. It also develops international mindedness and encourages personal learning.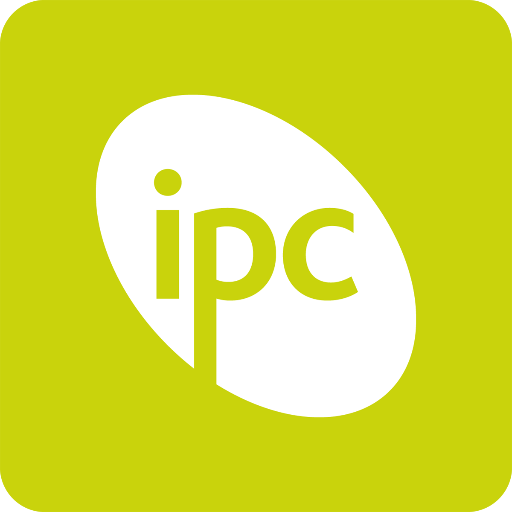 PE
At Gorton Primary School we use Get Set 4 PE as our scheme of work. Taught weekly, our PE Scheme of work has been written with careful consideration of the aims of the National Curriculum, to ensure that children are given a wealth of opportunities to develop their physical skills as well as developing the whole child. Each lesson plan has progressive activities that are designed to inspire and engage pupils, allowing them to explore and develop skills and embed knowledge. The lessons are accompanied by supporting resources including resource cards, skills videos and music. Differentiation tasks provide activities with simple changes to appropriately challenge our pupils. Activities cover the breadth of the curriculum and include gymnastics, dance and yoga, as well as more traditional games such as tag rugby, cricket and tennis.
PSHE
At Gorton Primary School we use Jigsaw as our PSHE scheme of work.  Jigsaw is a mindful approach to PSHE, that brings together Personal, Social, Health Education, emotional literacy, social skills and spiritual development in a comprehensive scheme of learning. PSHE is taught once a week from Nursery to Year 6 and helps teachers to focus on tailoring the lessons to their children's needs and to enjoy building the relationship with their class, getting to know them better as unique human beings. Within Jigsaw, there are 6 key themes which are repeated in each year group. They are:
Being Me in My World
Celebrating Difference
Dreams and Goals
Healthy Me
Relationships
Changing Me
RSE Curriculum
The government has released new and updated guidance on the delivery of Relationships and Health Education. All schools have a statutory duty to deliver the curriculum. As a school we use the Jigsaw Scheme of Work.  Jigsaw offers a comprehensive Programme for Primary PSHE including statutory Relationships and Health Education, in a spiral, progressive and fully planned scheme of work, giving children relevant learning experiences to help them navigate their world and to develop positive relationships with themselves and others. Within Jigsaw, there are 6 key themes which underpin the Relationships and Health Education curriculum at an age-appropriate level (see above).
For more information on the content of the RSE curriculum please click on the link below.
Computing
At Gorton Primary School we use Purple Mash as our Computing Scheme of work.  The Purple Mash Computing Scheme of Work is a comprehensive set of resources aligned to the National Curriculum for Computing, Technology and Digital Competence. The Scheme of Work is intended to facilitate teachers in achieving the very best outcomes for children. It exposes children to a wide variety of digital tools, technological skills, and innovations. It contains everything that is needed to deliver inspiring and engaging lessons whilst allowing for the flexibility to meet individual school needs. The scheme for Early Years (Reception) shows opportunities for using Mini Mash or Purple Mash as part of the Early Years classroom to support children in working towards early learning goals.
Music
At Gorton Primary School we use Charanga as our Music Scheme of work. Charanga is an award-winning, modern-day resource for primary music that covers the National Curriculum. The scheme uses a vast library of songs, resources and listening activities celebrating the world's greatest music and is used by 50,000 teachers nationwide. Charanga is taught through 6 units of work per year from Reception to Year 6. Each Unit of Work comprises the of strands of musical learning which correspond with the national curriculum for music:
Listening and Appraising
Musical Activities

Warm-up Games
Optional Flexible Games
Singing
Playing instruments
Improvisation
Composition

Performing
Alongside our Charanga music scheme we also have Musical lessons from the Manchester Music Service who support our Year 3 pupils to play Ukulele and year 2 pupils to play African Drums. We also incorporate music into our IPC topics where appropriate to ensure cross curricular links with music.
RE
At Gorton Primary School we use Discovery RE as our RE scheme of work. Discovery RE is a comprehensive set of detailed medium-term planning for Religious Education from Nursery to Year 6. There are 64 Enquiry modules covering Christianity, Buddhism, Hinduism, Islam, Judaism and Sikhism and are designed to support the teacher to deliver engaging and challenging RE lessons with confidence. The enquiry approach makes RE exciting and engaging for both teachers and children alike.
Why did we choose it?
Makes RE a learning experience to look forward to
Provides a safe enquiry space
Encourages deep questioning
Enhances critical thinking and evaluation skills
Supports spiritual development
Equips pupils to celebrate diversity
Supports the delivery of statutory RE requirements
Enhances RE outcomes and Christian ethos for SIAMS
Maps SMSC (Spiritual, Moral, Social and Cultural) development opportunities
Maps British Values
Enhances children's learning and spiritual development
Encourages the celebration of diversity